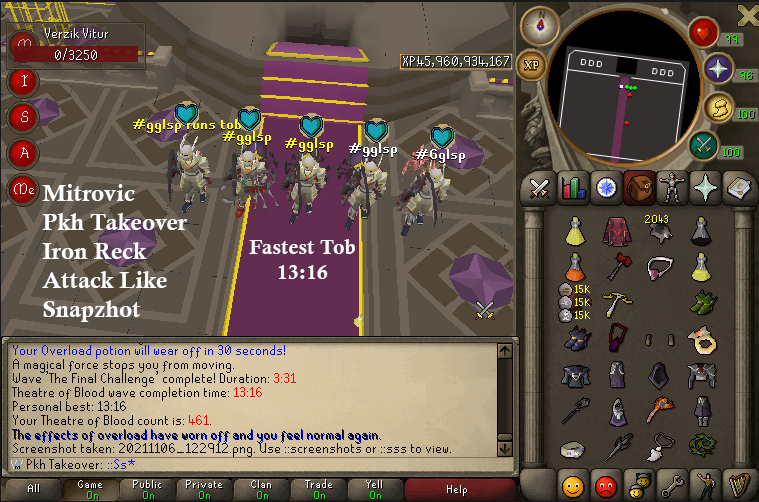 Active Members and Discord

Competitive events leaderboard
Iron Vok killed the graphics for this forum thread. Iron Vok Iron Vok Iron Vok Iron Vok Iron Vok

Cole

Pkh Takeover

Will be ok

Arek - BTS

Rambo H1ts - BTS

Bloated Face - BTS




Attack Like

Ephriam

Jews 4 Tha B





Fungamer

Ironman Kash

Mr Chuck

Pvm Porn

Snapzhot




Bamf Status

Gypsierdog

Hunkofman

Iron Bobo

Keeetz

Mitrovic

Monkey Mer

Monster Hi

P V M Roo

Respire1337

Sniper Wolf

Stale Fish

Sumairster

The Spins

Tnc Jordan

Uhhgrubby


Application to Join
In-game username:
Do you meet the requirements?(max cape, 100b wealth, and 100 hours ::timeplayed):
Total xp:
Who Recruited you? if anyone?:
What was your previous clan? (If any):
Honor Name(If you have One):
Death or Comp cape?:
*Optional* Your discord info to join clan cc:
If you get accepted you will be on a 2 week trial period to see your dedication to the cc and if you're a good fit within the cc. After 2 weeks there will be a vote to see if you are in the cc or out of the cc. Reasons for not being in the cc is that you are toxic,annoying,or just simply don't follow rules set by PkHonor or our own rules listed above.

Username:
Date of ban:
Reason for ban:
Who banned you?:
Why do you want to be unbanned?