Talk to postie Pete at edgeville, near the dummies.
Go to lumbridge (city teleport > lumbridge), run southeast to the graveyard. Talk to Leo, go through dialogue tell you want to help.
Get a ghostspeak amulet, west side house lumbridge swamp
Talk to Leo in lumbridge again, say u want to help(again?)
Go in the shed south of leo, investigate the grave, you will get various items
By operating your ghostspeak amulet you can get the nearest location of a new tomb, the idea is you match items with corresponding graves.
Pyramid top: Pyramid, go on top, trough door, ladder down, follow maze, west path recommended, to middle, BEHIND the altar investigate the sacrophage choose pyramid.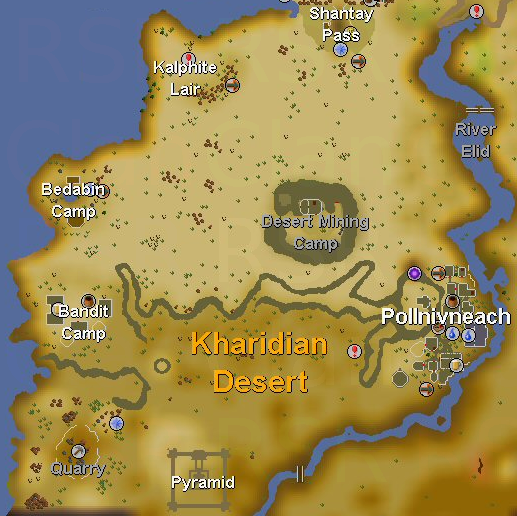 its the pyramid south side in that map
Tribal mask: Glory:karama > run to tai bwo wannai (far west, then far south), operate amulet to find the statue just above the village, south(east) of the general store there. OR Skilling>hunter>talk npc, teleto ghraak, run north off island, operate amulet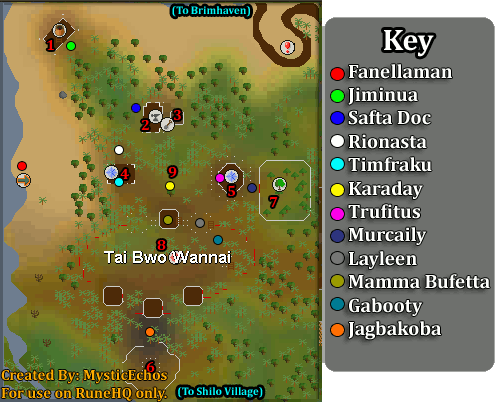 Statue at number 9 on that map
Servants skull: Teleport to cities>canfis>run north, operate amulet to find the gravestone, investigate > servants skull
Gnome royal seal: Skilling>gnome agility course>southwest
Investigate the, tree statue thing choose gnome seal
Pyre logs:barrows tele, run north outside of the minigame area, follow the path southwest over bridge bit further west, operate ammy for exact location, choose most western stone
Pebble: skilling tele>thieving, or woodcutting, run west then north operate amulet for exact location, choose glarials pebble
Hangover cure: BRING ROPE?> thieving tele, all the way west to west ardy wall behind the castle, use rope? USe ladder south side of wall operate amulet
Sunscreen: City tele> canfis,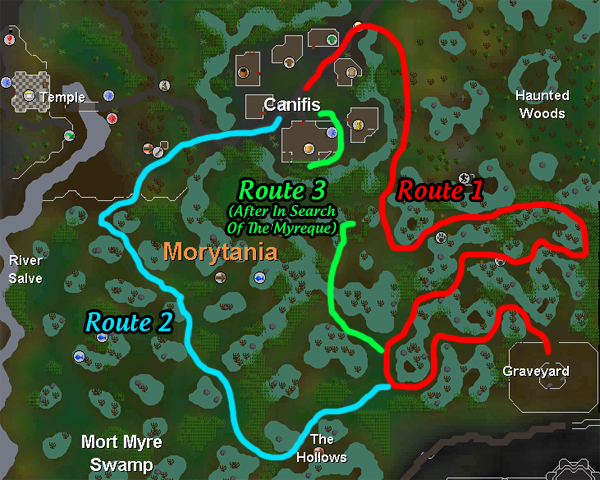 BRING AXE, KNIFE, FEATHERS, CHISEL
Minigames>castlewars>run south until u see quest icon and TALK TO THE NPC> skip dialogue equip bow ruin west
DO THIS TWICE!!!:
USE ORGUE BELLOWS ON THE SWAMP BUBBLES 3 TIMES
Pickup Wolf bones in the west, use chisel on them, cut achey tree logs from tree aroudn there, use knife on logs make shafts, use feathers on them, use wolf bone tips on them, inflate frogs with bellows, drop the frogs, wait for a bird to spawn,kill the chompey that spawns with bow and arrows, cook it on the spitroast ner the npc,give it to npc go east when u are inside,
INVESTIGATE THE SOUTHERN TOMB, DO NOT TELE OUT LIKE ME U WILL NEED ANOTHER [email protected][email protected]