Forum rules
Using services is entirely at your own risk. Don't give your login details to someone you don't trust!
Please use tags in the topic title to indicate what kind of trade you are looking for. For example:
[REQ] Quest Service
Services that get a lot of negativity, show no effort or are inactive for three weeks will be locked and archived.
If your topic was moved before you were done with it,
PM a staff member
to have it unarchived.
Ingame Username: ayoisno1
Service Required: 10 choc ice
Ironman/Main: main
Timeframe:1-3 weeks
Wow That Smell
---
Premium Donator
Posts: 20
Joined: Tue Oct 09, 2018 2:13 pm
Location: End of the world
Ingame Username:Lol trade me
Service Required:76m agility xp
Ironman/Main:ironman. i have all the best xp boost items.
Timeframe:couple days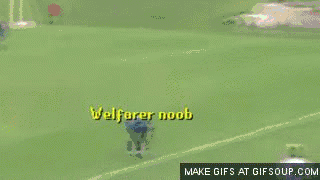 ---
Who is online
Users browsing this forum: No registered users and 3 guests