For the next couple of weeks, I won't be posting much on the news thread in regards to the bughunter contest. Instead, I'll be reporting on my bugfixing progress on this devblog thread instead, for a better overview. Bughunters can keep on reporting their bugs on the news thread - I'll make sure to include all of them on my to-do list.
The first thing for me to do however, was making sure the testserver was up to date with our current production server. Since the testserver uses the completely reworked OSRS content, it took me some work to integrate the latest production changes (in regards to the halloween event & their rewards, as well as a few minor bugfixes from the last couple of days) into the testserver.
The fact that every single update I currently perform on the production server also needs to be applied to the testserver means I'm doing a a lot of double work. It's manageable, but it also means we're rather limited in regards to the updates we can bring to the production server until we have released the new major update.
In any case, that's all done now, so the testserver currently contains every single feature of our current production server and integrating the testserver changes into production later on should happen seamlessly.
I'll keep you posted on my progress in regards to the bugfixes on this thread

---
Premium Donator
Posts: 4049
Joined: Sun Jan 26, 2014 11:53 pm
Location: Loc
Now I can finally do the Halloween event on the testserver!

---
The underdog wrote:Now I can finally do the Halloween event on the testserver!
Actually, you can't. The only thing I implemented on the testserver was the ability to reobtain lost items, but the event itself - nor the purple sweets - can be done. I did this on purpose, considering the halloween event will be over by the time we release the major update (my current goal is near the end of November, but we'll see how long all these bugs take me to fix). Saved me a lot of time on the merger.
---
---
7 November progress update:
I've completely reworked the way fullscreen works, in order to fix the visible taskbar in Linux/OS X, as well as other bugs related to fullscreen.
That's all done, so fullscreen should work perfectly as of the next client update. You will then also have the ability to set up one fullscreen client per monitor. Example with two monitors:
Furthermore, I have found the bug that caused several visual glitches (equipment appearing tiny & floating near your legs, incorrect animations, glitched boots and others) and fixed it. Took me a long time to find it, but eventually it came down to a single line of code that was very easily overlooked.
Lastly, I found the bug that caused some shops to not work at all (not being able to check the price of an item or buy an item), it was related to how pathing worked.
All of these will require a new client update to fix, so I'll postpone that until most of the other bugs have been fixed.
---
DOUBLE POST! WOOOO. Im such a badass. Anyone else did this, they'd have gotten banned already fo'sure.
9 November progress update: managed to fix some more of the big bugs, one dupe (due to 1 word in the code I accidentally deleted - somehow) and I'm through the first 3 pages of bug reports on the news thread! I'm keeping a big to-do list with all the bugs, each of them marked by one of these 3 signs:
X
(reported but not yet fixed or not yet looked into properly)
>
(bug fixed)
-
(already knew the bug beforehand or not a bug so no points awarded)
Points will be awarded later on, but I am keeping track of who reported what bug (for the first time - I don't keep track of re-reports).
Current list:
---
Triple kill!
Kinda surprising nobody has posted on my devblogs the past week, but I guess there's not much to say anyway

nothing wrong with just watching dat progress anyway.
Current bughunter report (gone through the first 6 pages so far):
---
can you stop the triple posting please or i will file a complaint thank you randomer
---
Mike wants to hear what an awesome job he is doing


---
You're doing great!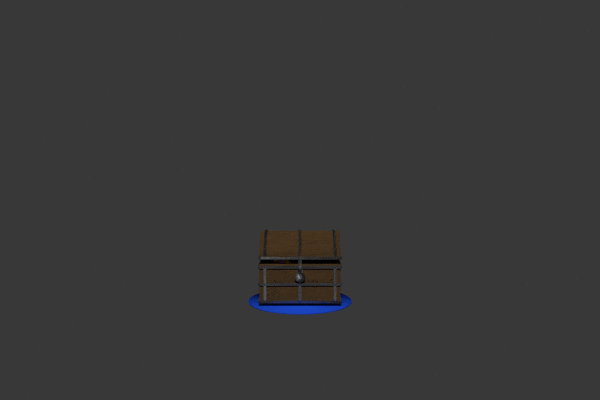 ---
Who is online
Users browsing this forum: No registered users and 1 guest