Forum rules
Please use tags in the topic title to indicate what kind of trade you are looking for. For example:
[BUY] Cooked Lobsters
[SELL] Cannonballs
[TRADE] Red Banana
[REQ] Quest Service
If your topic was moved before you were done with it,
PM a staff member
to have it unarchived.
1.000.000 Adamant Bolts : 25k each
40.000 Bonemeal : 60k each
40.000 Prayer Potion (4) : 40k ea
154.000 Runite Bars : 1mil ea.
(Three first things can be bought from ::shops & sold to me in g.e for profit.)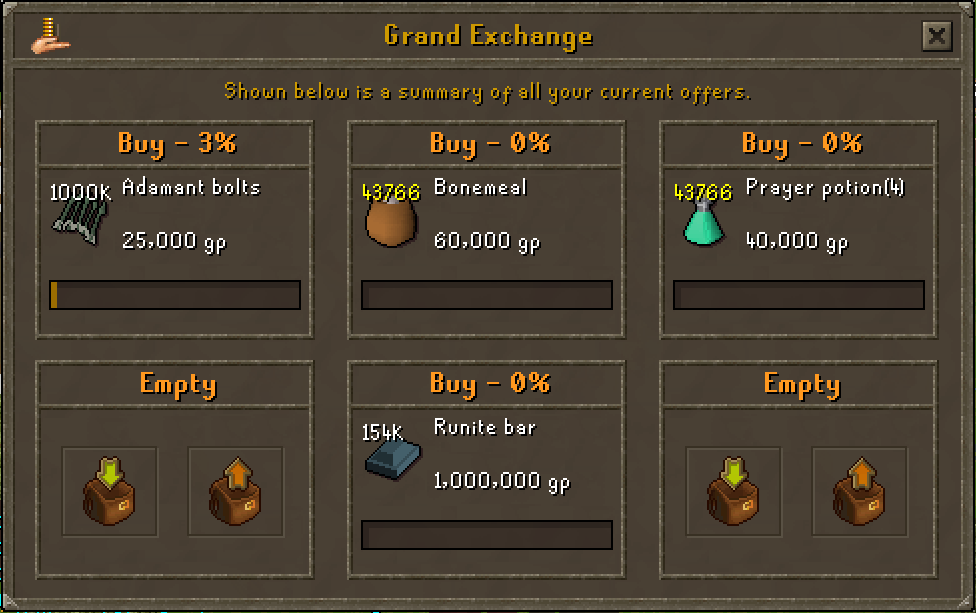 dab on em, ez rwter gang
---
Got bonemeal. Need p pots, addy bolts and bars.
dab on em, ez rwter gang
---
Who is online
Users browsing this forum: Respire1337 and 0 guests