With our newest trial developer
Thoby
having added the Lizardman Shamans to the test server (check our
latest devblog topic
), it's once again time to look toward the future of PkHonor.
We are without a doubt the oldest RuneScape Private Server around (among the bigger ones anyway), and even though we pride ourselves on a stable economy, great customer support, regular updates, a large amount of features, the guarantee of
no economy resets no matter what
and the fact that our server will still be online years from now, we still have to do better if we want to remain of any significance in the future.
Sure, there are still bugs and annoyances that need to be taken care of, both in PvM and PvP. We hear the complaints and we don't want to ignore them. But above all else, players want new content. They want the things they like about OSRS. And many of these new features, we are still lacking. I'm glad we managed to bring UIM, Cerberus, Abyssal Sire and Lizardman Shamans in a relatively short amount of time, but we're lagging far too much behind the features that OSRS has to offer. Everything we added recently, OSRS already had in 2016. That changes now.
I am proud to inform you that after the release of the Lizardman Shamans next week, we'll be doing a
major cache update
in order to bring our maps, NPC's and items up to date with the latest version of OSRS, so that we can add everything they have added until now. The last (and only) time we did this sort of major update dates back from 30 December 2016, but there's been a great deal of new features OSRS added since. Features that our players, and a whole lot of potential new players, want to see in PkHonor.
As we speak, I already managed to download the very latest OSRS cache, containing all the new maps, NPC's and items we need. I also managed to get my hands on tools that allow me to easily update our cache whenever OSRS brings out new major features, so that we can add them to our own server within a short time and we can finally stop lagging behind feature-wise.
There's still some work to do before we can start adding all the features I am about to present. I still need to dump the maps and verify that all NPC, item and object ID's have remained the same (and convert ID's where needed). However, unlike the 30 December 2016 update, it's not going to take me 5 months this time. Back then, I made some major changes to our code so that we can easily update our server to include the latest OSRS maps, NPC's and items, so I am hoping it will take me no longer than a few weeks before I can release the new cache on PkHonor.
Once this process is over, the first thing we will be adding is
Skotizo
! Thoby has already added almost all of the functionality of Skotizo, but the map of the area we have was broken, so we decided to postpone its release until the new cache update which contains the correct map:
What we'll add after Skotizo, we're not sure yet at this point. There are a whole lot of options in front of us. However, the
Theatre of Blood
sounds like a good candidate!
As well as
Vorkath
:
Inferno
:
And of course, the
Chambers of Xeric
:
Last but not least, we'll finally have all of OSRS their
skilling pets
at our disposal, which we are all too eager to add to the game!
In other words, more than enough content to keep us busy for a while. And to keep current and new players excited for a long time to come.
---
Honor Player
Posts: 1747
Joined: Thu Apr 11, 2013 7:54 pm
Location: In your closet
I'm in support of all of these being added! I think it would be good if we kept the raids releases similar to that of osrs, so theatre of blood would be released after chambers of xeric.
Mike wrote:Calling someone a smartass isn't offensive, especially when he's actually being a smartass.
---
Nickrock234 wrote:I'm in support of all of these being added! I think it would be good if we kept the raids releases similar to that of osrs, so theatre of blood would be released after chambers of xeric.
Maybe, but there's a lot more RSPS that have Chambers of Xeric already. Not as many servers have (proper) Theatre of Blood yet, so I think it might be better if we want to stand out from the others.
I can understand that it would be the logical choice to release them in order. But we'll see. Maybe we'll put it up to a poll yet.
---
Honor Player
Posts: 7978
Joined: Sun Aug 24, 2014 6:07 am
Location: Middle Earth
Very cool stuff. Please don't hesitate to reach out to the community if you need help with any mechanics.
After Skotizo, I think Vorkath would be a great boss to attack next. It will bring some hype to the server and will be relatively easy to develop compared to ToB, Chambers of Xeric, and the Inferno.
After that, I think Chambers of Xeric should be the priority.

Of course it wouldn't hurt to poll the community to see what the majority wants next.
---
Honestly I'm very much looking forward to the upcoming content. You just keep doing what you think is right, it's what kept this server alive for so long, and what's kept the loyal veterans enjoying it. Thanks for the update Mike.
---
This opens up so much new content, it's insane.

Like Adam mentioned, I think the best approach would be to make the community decide on the priority of what content should come first.

Really hyped for the future, though.
Thanks to The Builder for the amazing siggy!
---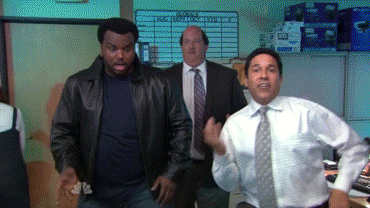 Siiiick love the commitment you're showing, nice work on shamen Thoby.
---
Premium Donator
Posts: 281
Joined: Tue Jul 12, 2016 11:14 pm
Saw a large blog of text so I scrolled down to see how far it goes. And I am surprised with all these awesome pictures! Can't wait for more great content to come.
---
Moderator
Posts: 525
Joined: Fri Dec 11, 2015 8:27 pm
Location: U.S.A
Rizz0 wrote:
YES
Check out my Youtube channel!
---
Premium Donator
Posts: 148
Joined: Tue Dec 03, 2013 2:36 pm
Location: Australia
This is massive. Can't wait for all, good job Mike and the team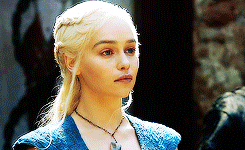 ---
Who is online
Users browsing this forum: Grizzly mint, James, Monys, Thacommunity and 5 guests